This listing of Nankang AR-1 Tires are for tire sizes 17 inches through 21 inches. *Some sizes may be on special order, please reach out to orders@mashimarho.com for ETAs.
90% Track / 10% Road
The Nankang AR-1 is available in 12" to 21" with more sizes constantly being added.
The AR-1 is a faster, more refined track tire, aimed at the track enthusiast who is hunting lap times. 
With only one compound option and with all tires being produced with 5.5mm tread depth, the AR-1 is positioning itself in amongst the greats of the track tire market.
Used as a control tire by championships like BMW 1 series SuperCup, Civic Challenge & Classic VW Cup as well as a podium winning tyre in open tire series such as Tourismo X,  BMWCCR and 750MC Club Enduro
As the Nankang range is ever evolving, the 2019 production 100TW tyres in 17" and above now contain a kevlar lining, this further increases stability and consistency. Designed to combat high intensity circuits such as Nurburgring and Spa.
The AR-1 has achieved EU tire labelling giving it MSA List 1B approval
Optimum operating window 71-104 degrees Celsius
Optimum camber settings between -1.0 to -3.0 degrees
HOT Pressure settings
<800kg  23 - 27.5psi
800-1000kg  24 - 32psi
1,000-1,400kg  27.5 - 37psi
1,400kg>  34 - 42psi
COLD Pressure settings
As above but use the highest stated figures by weight for your cold pressures. For example <800kg use 27.5 psi and work your way down after warm up laps.
Road Pressure settings
Use the car manufacturers guidelines.
When fitting, the yellow dot is the lightest part of the tire so should be aligned with the valve stem on both aluminum and steel wheels to ensure that it is well balanced.
If you are having handling issues, please see the table below which may resolve your issue, remember to do this in small increments at a time
| | |
| --- | --- |
| To reduce Over steer | Reduce rear pressures or increase front pressures |
| To increase Over steer | Increase rear pressures or reduce front pressures |
| To reduce Under steer | Reduce front pressures or increase rear pressures |
| To increase Under steer | Increase front pressures or reduce rear pressures |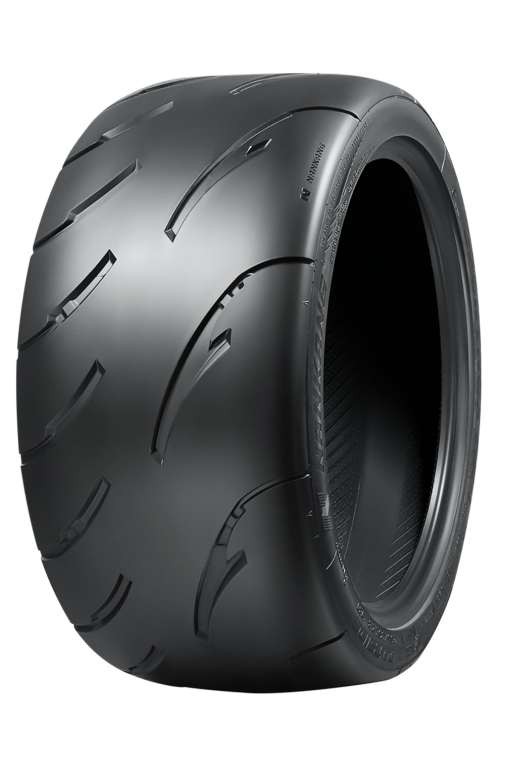 Please note that Nankang and Mashimarho are not responsible for fitment issues. Please ensure the you order are correct tires for your needs. If you wish to confirm fitment feel free to reach out to us at our email: info@mashimarho.com.
Product title
Vendor
$19.99 | $24.99
Product title
Vendor
$19.99 | $24.99
Product title
Vendor
$19.99 | $24.99
Product title
Vendor
$19.99 | $24.99